"The devil is in the details."
I'm sure you've heard this phrase from time to time. Have you ever taken a moment to consider what it truly means? In truth, it depicts a situation that, on the surface, seems simple and uncomplicated, but when investigated further, the details bring to light difficulties or mysterious elements that may have been previously overlooked.

Pay attention, and you'll catch a glimpse of subtle differences – minute details – that can tell quite a story. A wince of pain when someone thinks no one else is looking. The redness of the eyes that just cried a river of tears in solitude. Broken and bent blades of grass, hinting to soft footsteps nearby. Masked accents that creep to the forefront amid fatigue, anger, or excitement… The warmth of an item. The rate of breathing. Moisture – or lack of it. The tone of one's voice. The questions asked, and responses given… All tell-tale signs, if we pay attention and apply basic logic.
I like to believe I have relatively sharp skills when it comes to observation. As a parent, it's almost a requirement. As a single parent, being without the ability to survey the evidence beyond the "given" story can be quite a detriment! Of course, to err is human, right?
And here's where I "err" most: reading people's reactions to and perceptions of ME! Sometimes I really need subtle cues to take the form of 18-foot-wide neon-lit billboards on 20-foot-high poles or bricks being hurled in my general direction (read: at my head, basically) with colorful Post-It notes (you must understand – I'm a fiend for Post-It notes!!) taped to them, explicitly detailing one's intent.
Maybe it's in an attempt to preserve a bit of mystery. Or maybe it's because of failed attempts in the past, and a desire not to dramatically face-plant and risk public humiliation… Maybe it's a truly broken filter when it comes to stepping beyond outlying details, inanimate objects, and observable conditions and into the vulnerability of interpersonal relationships. Maybe it's in an effort to never again re-live the sensation of
having all the mirrors within the proverbial Fun House instantaneously shattered in a blistering display of destruction, devastation, and chaos – a brief moment of exuberant light dancing off every small shard of deadly glass, rocketing through silent space, before having it all come crashing down to a final resting of irreparable carnage and utter darkness… But, I digress…
Just recently, in a rather embarrassing and hurtful scenario, the muttering "I can't believe she can't tell the difference between kindness and interest… That's pretty sad!" could be heard just above the bustling of the surrounding crowd, the circulating melodies and harmonies of entertainment, and at the perfect pitch to shatter a fragile heart. Truly, it is sad when "kindness" is so rare a trait expressed that it is foreign in its exhibition among friends and strangers… So, how does one decipher the difference between "kindness" and "interest"? How deeply is the devil hidden in such details of one's motives that those details may be so grossly misinterpreted? And is it a purposeful dance that leads some to engage, entice, prey on, and ultimately deceive others who may exhibit subtle cues of vulnerability and trust, begging that they fall victim, committing the egregious error of relinquishing their guard, throwing (social and emotional) caution to the wind, and rendering their hearts unguarded? What is to be gained except to see the anguish of another soul? Are there truly those out there so cold? So uncaring? So self-absorbed, that the carnage they leave in their wake is of no consequence?
I'm sure we can all answer – and maybe share a story or two to vilify – that question…
"The devil is in the details."
The situation seems simple enough when first looked at. However, upon closer examination, there are elements that come to light that change the perspective and understanding. If one has encountered enough "devilish" scenarios, the factor of trust that accompany any new situation may be lacking, if it exists at all… Even if one struggles with carrying a diminishing remnant of hope – hoping beyond all desperation that, just once, there is a chance that this new-found rose will be without a thorn, and not cause impalement, pain, and some sort of soul-aching sorrow – the likelihood of acting on that glimmer of hope is so remote (the rationalization: if the rose is, indeed, without a thorn, it shouldn't be touched, as it is most likely the only one of its kind, and therefore to steal away with it would be an act of pure selfishness).
So what is one to do when a new scenario is displayed? A new stage is set, and the play is unfolding, scene by scene, but a script is not available to outsiders – participation is voluntary, and the outcome is uncertain. Do you remain seated, near the rear of the theatre, observing the actors, the setting, the tone, the details… Do you seek out the devil? Or do you boldly walk onto the stage, secure in the knowledge that the timbers under your feet will sustain you throughout the performance, despite the unscripted nature of each scene to come? Is there a cautious approach with quiet, deliberate yet tentative steps, withholding commitment upon further inspection? The question arises: will waiting enhance or reduce the intensity of the scenario's outcome? Will a "thornless" opportunity pass you by, or will you escape a moonlight tango with a sinister partner?
I've been asked to move closer to the stage, but I'm not sure if it's an invitation to join the performance just yet… At least, I think it was a genuine calling toward the reserved seats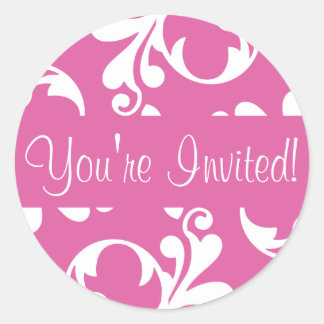 (I reiterate, this type of perception is where I am horrifically unskilled, inadequate, and definitely lacking in experience)! Kindness was on display; however, as not to suffer another earth-shaking, heart-shattering, and socially-awkward "face-plant", with discernment, I'm leaving it merely as a kindness, for now – until something more concrete (like a brick thrown at my head with a Post-it note taped to it stating, "Hey You, Silly! I'm interested!") becomes (unmistakably, painfully) apparent.